Why does this happen?
If you have saved an older case from CanLII and notice that the paragraphs are not getting recognized in the side panel, this is due to the quality of the data from online. When cases are published as PDFs or photographs of an older publication, this makes it impossible for programs like CiteRight to recognize each paragraph individually. You may notice that the text appears older or unusual as well.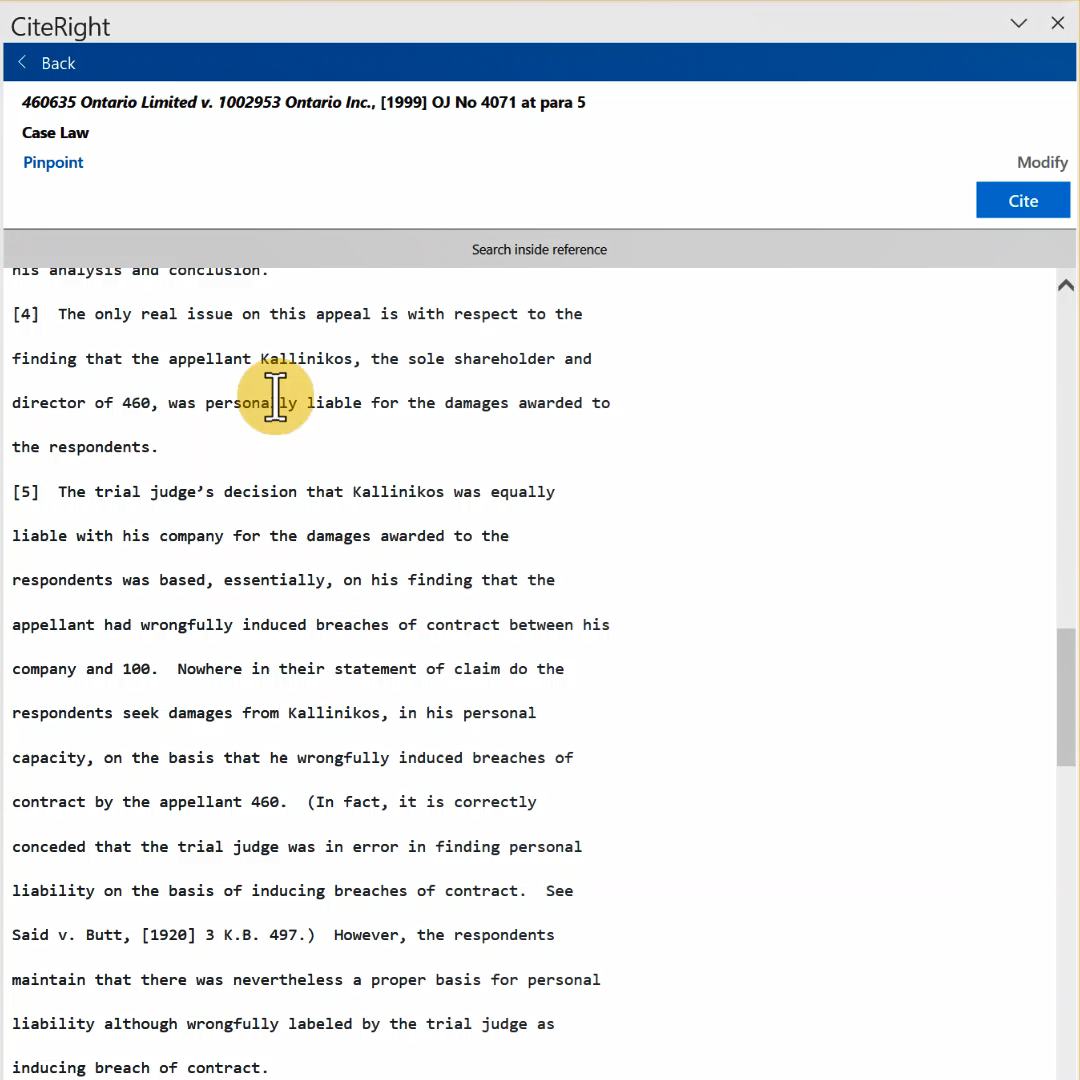 What can I do?
Even if CiteRight doesn't recognize the paragraph numbers, you can still manually input your pinpoint. Click the Pinpoint button and input the desired pinpoint paragraphs.
Learn more! All about pinpoints
Learn more! Not case law? Creating a custom reference