What are collections?
CiteRight allows you to save authorities into groups and share them across your firm.
We call these groups "collections" rather than folders because one case can belong to more than one collection. These are especially useful in the creation of new files. Creating one and sharing it with the relevant stakeholders for that file will allow you and your colleagues to access the most recent cases at any given time.
Table of Contents
Creating a collection through the Web Application
Creating a collection while saving a case
Watch this video, or follow the steps below!
Creating a collection through the Web Application
Go to app.citeright.net and log in with your username and password.
Select the Collections from the side navigation.



Click the New Collection button.


Enter a name for your collection. Then, click Add.

You can now save cases to your new collection using the browser extension, and view those cases in the web application and MS Word add-in.
Learn more: How to create a collection
Creating a collection while saving a case
If you are actively viewing a case and wish to save it to a new collection, you can do so directly in the browser extension. Simply starting typing your new collection name in the dropdown, and then click the plus icon to create it.
1. Click on the dropdown.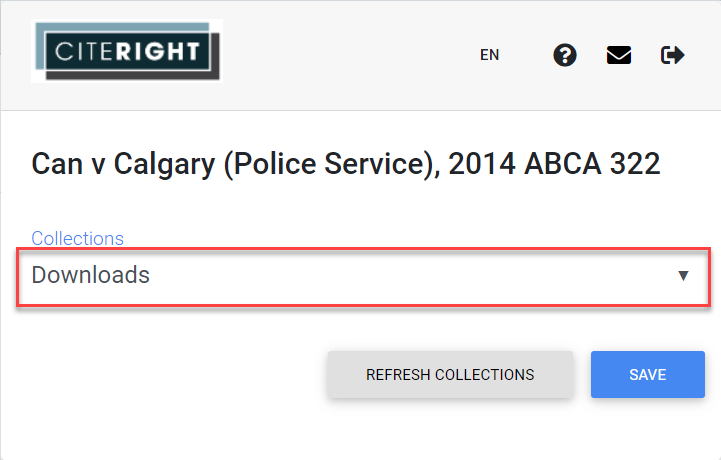 2. Type in the name of a new or existing collection.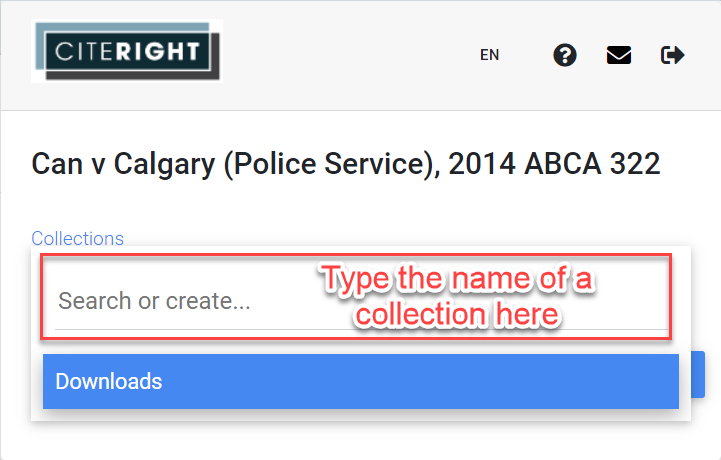 3. Click "Create"
Note: Only collections that you have created or that have been shared with you will appear in your list. If you would like access to an existing collection rather than creating your own, please coordinate with the owner or editor of the existing collection.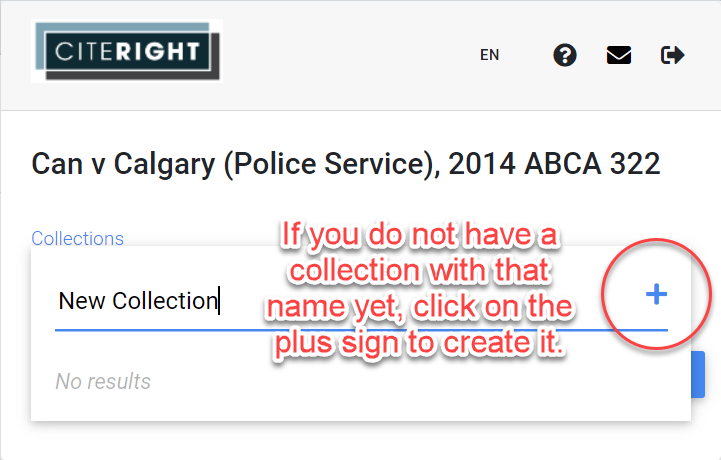 4. Click "Save".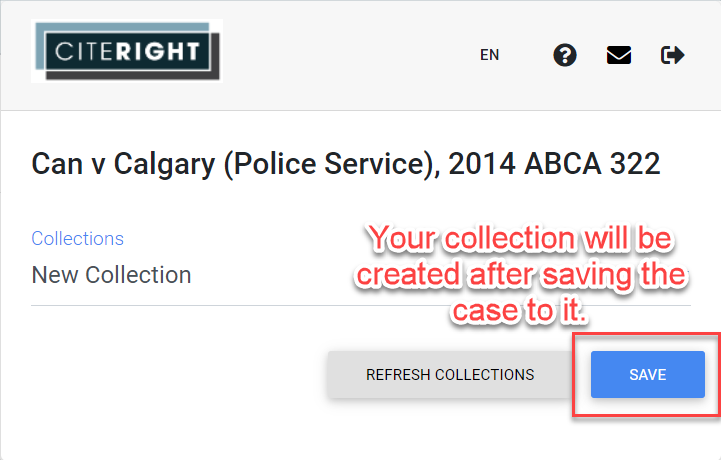 Learn more! Saving a case
Sharing a collection
After a collection is created, you may want to share that collection with a colleague or anyone involved in the file you are working on. Currently, we only allow you to share your collection through the web application. Here's how you would do it.
Go to

app.citeright.net.
Click on the

Collections

tab in the side navigation panel.


Click the three dots that appear on the far right side of the collection that you want to share. In the dropdown menu that appears, click

Share


Enter the email address and role of the individual(s) you want to share the collection with. Click Add.
Next Up: