Before reading, check out: Creating your CiteRight account
Overview
If you ever forget your password, you can reset your password from the log in page in the CiteRight web application.
Click Forgot Password?.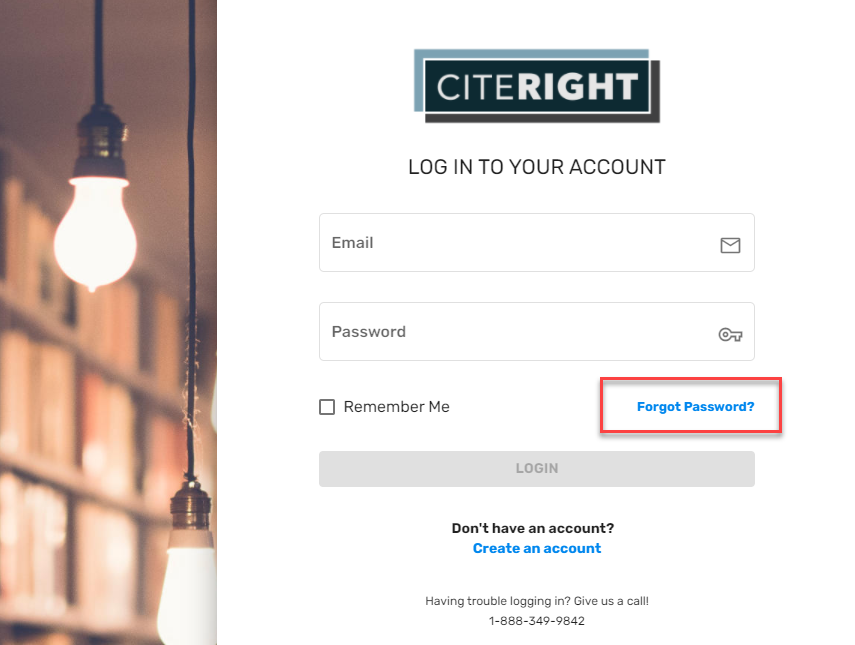 Enter your e-mail that you used to set up your CiteRight account. Then, click the send reset link button.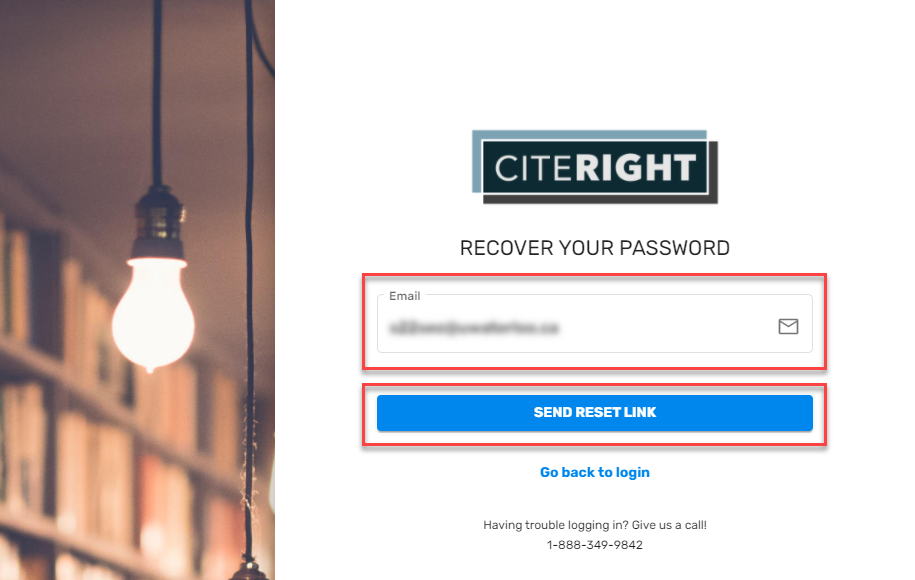 If the address was valid, you should receive a password reset email. Click the link in the email and follow the prompts to reset your password. The link expires after one hour. If you are not able to click on the link within one hour, simply repeat this process.
Next: