Overview
Viewing your cases in the web application
Option 1: View your Downloads. Any cases that you have not saved as part of a collection will appear here.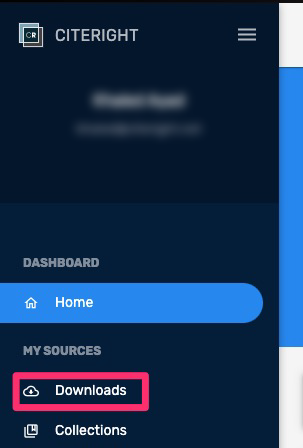 Option 2: View your Collections. If you've saved a case in a particular collection, it will no longer appear in your Downloads folder.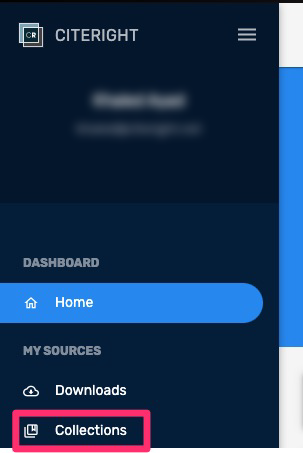 Option 3: View your Firm Library. Cases saved by other individuals within your firm will appear here.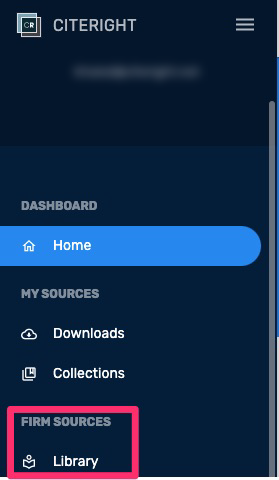 How to view the case: Clicking on an item will open a side panel containing the case text.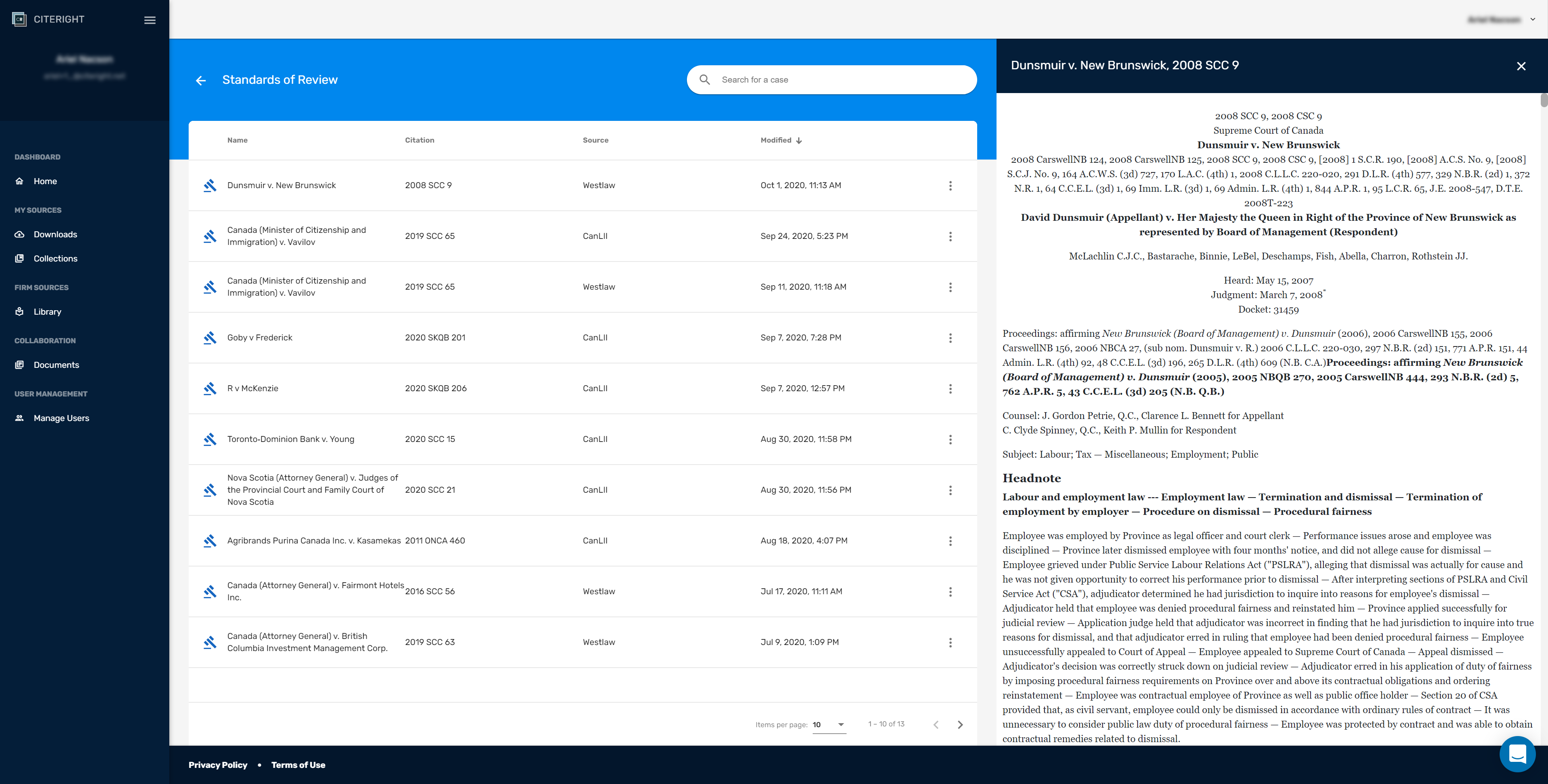 Viewing your cases in MS Word
Click on the CiteRight tab, then click Open CiteRight
Once you choose to open CiteRight, you will be presented with a list of your saved collections.
Once you click on the source you'd like to use, you'll be presented with the list of cases you've saved to that collection. Click on it to access the case contents.
Pro tip!
If you've created a collection while logged into the CiteRight Word application and you don't see your collection in the list, click on the refresh button to the left of the search bar in the source selection screen. The same applies for the cases within a collection.
If you've downloaded a case while word was open, click on the refresh icon to the left of the search bar in the collection.
To search for a specific text within a case
Simply click on the Search inside item bar, located bellow the Cite button.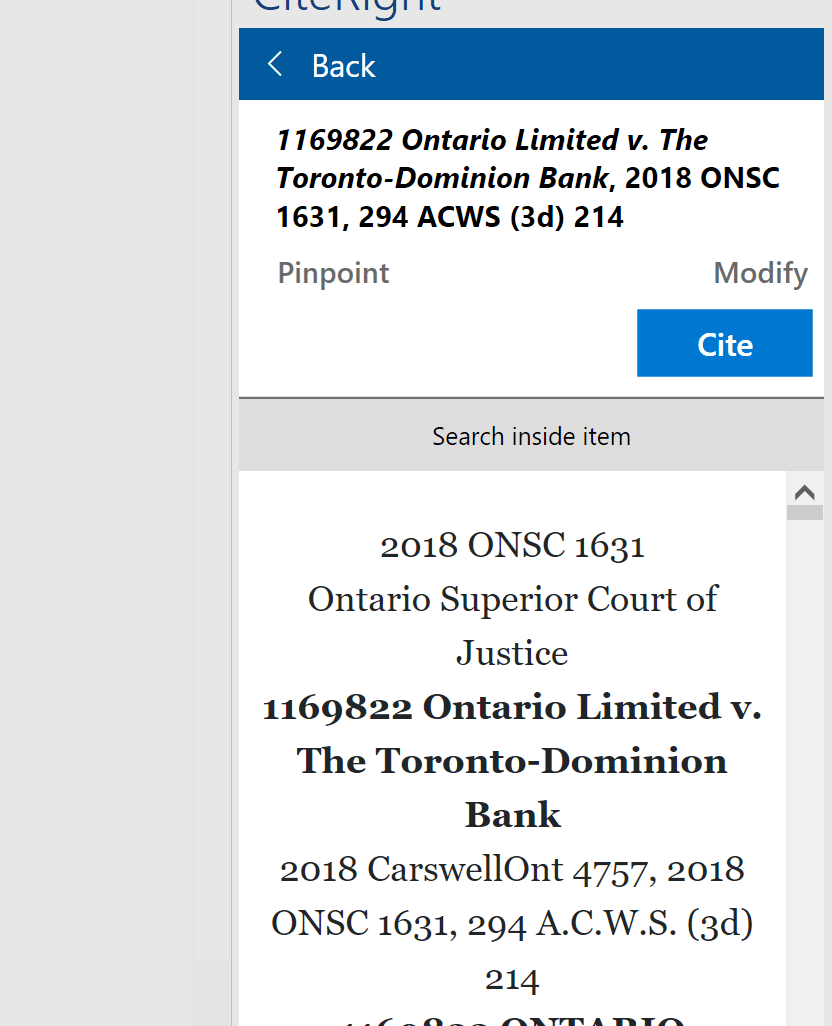 Helpful tip!
Selecting the Match whole word only option is best, as the search bar will catch everything you write.
When the Match case box is selected, the search will be case sensitive.
When the Highlight all matches box is selected, any text typed in the search bar will be highlighted throughout the document and will remain so until the search window is closed.
You can browse your searched item by either clicking Next and Previous or by scrolling through the case text.
Next Up: