Before reading, check out: Citing a case in Word.
Overview
Copying and pasting references within or across your active documents is no problem with CiteRight. This is because any reference that is downloaded by you, or someone in your organization, is saved in your company's database.
Copying and pasting a CiteRight reference
To copy a reference across documents in your organization, copy the superscript in the main text of your active document, not the footnote, and paste where desired. CiteRight will automatically re-order and organize the pasted reference.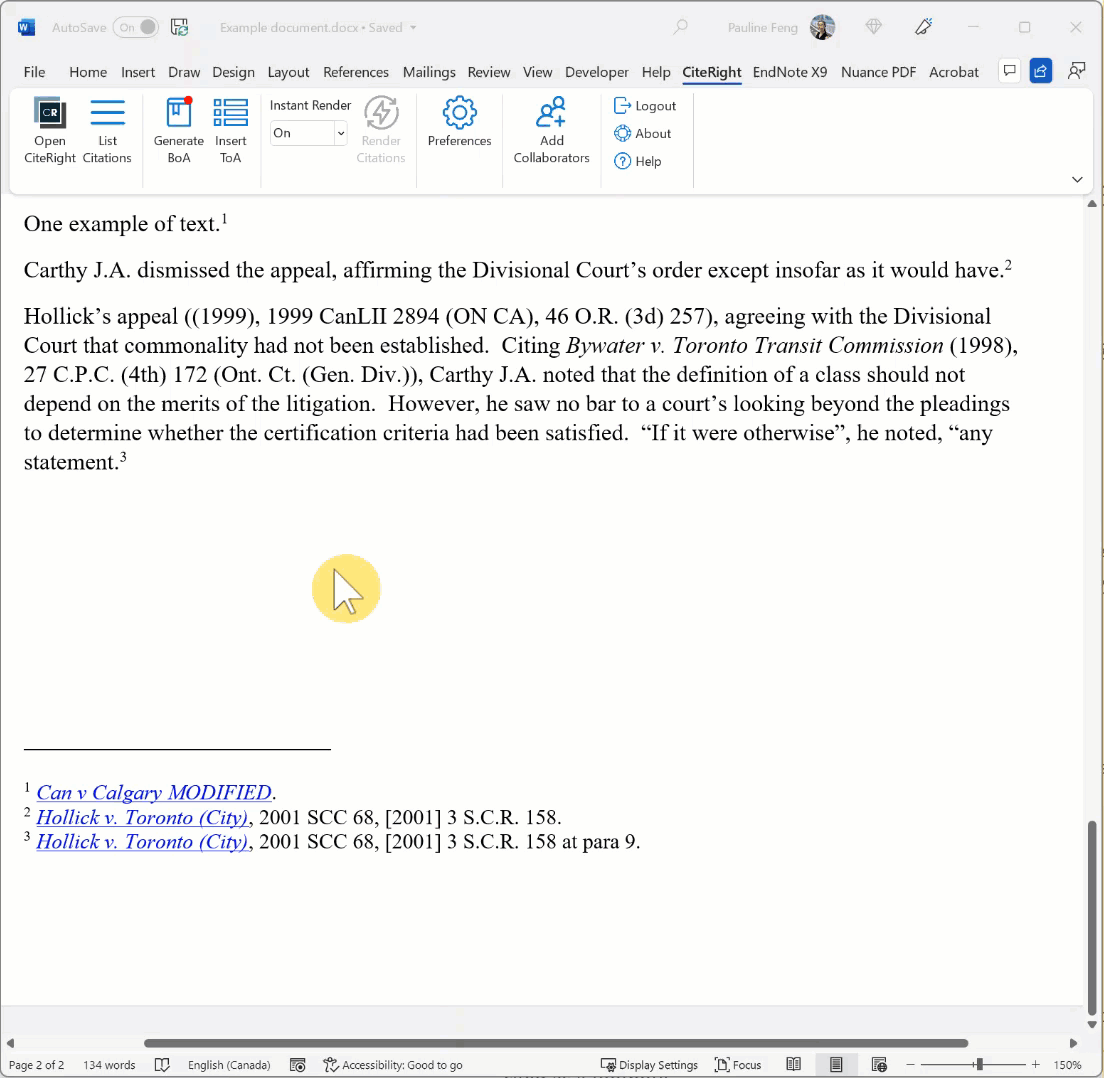 Copying and pasting an externally generated reference
If you are pasting a reference from outside your organization, you will either need to download the reference or create a custom reference in order to add it to your document. If the case is not downloaded or created a custom reference, it will not be included in the book of authorities even though the case is cited as a footnote.
Next Up: