Before reading, check out: Saving a case
Overview
With CiteRight, you can easily produce perfectly formatted citations. Aside from allowing the users to cite references, CiteRight has various customizations for the citation style, format, and the ability to include the original source hyperlinks automatically.
Clicking the Cite button
Any item in your database can be cited by simply selecting the case and clicking the Cite button to create a footnote to your reference.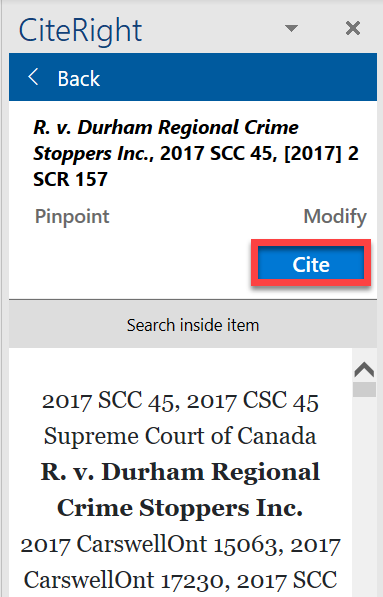 Citing multiple cases in the same footnote
If you need to cite more than one case in a footnote, simply place your cursor in an existing footnote, and press "Cite" again!
Next Up: