If you notice the error [NaN] or in your citation, this means that CiteRight had trouble recognizing a date stamp or other number while saving a case. This is a rare error that can occur when the data on CanLII or another database is difficult to read.

To fix this, you can go to "Modify" and edit the Full Citation field.
1. Click Modify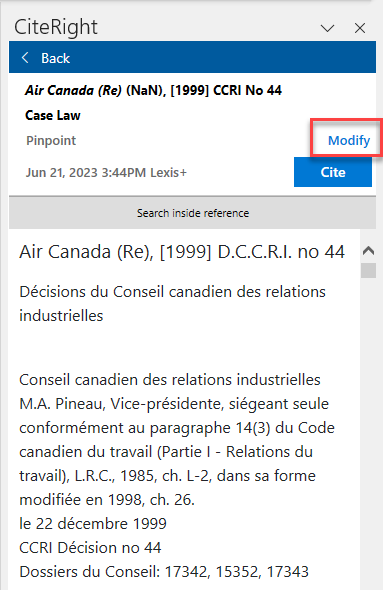 2. Make changes in the Full Citation field.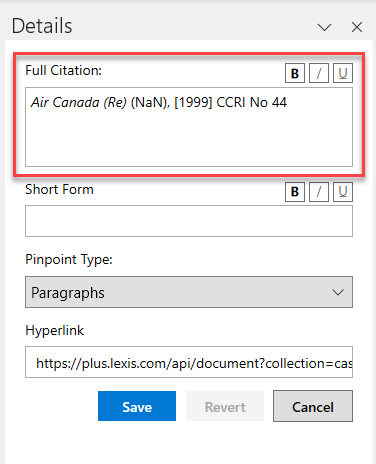 3. Click Save.